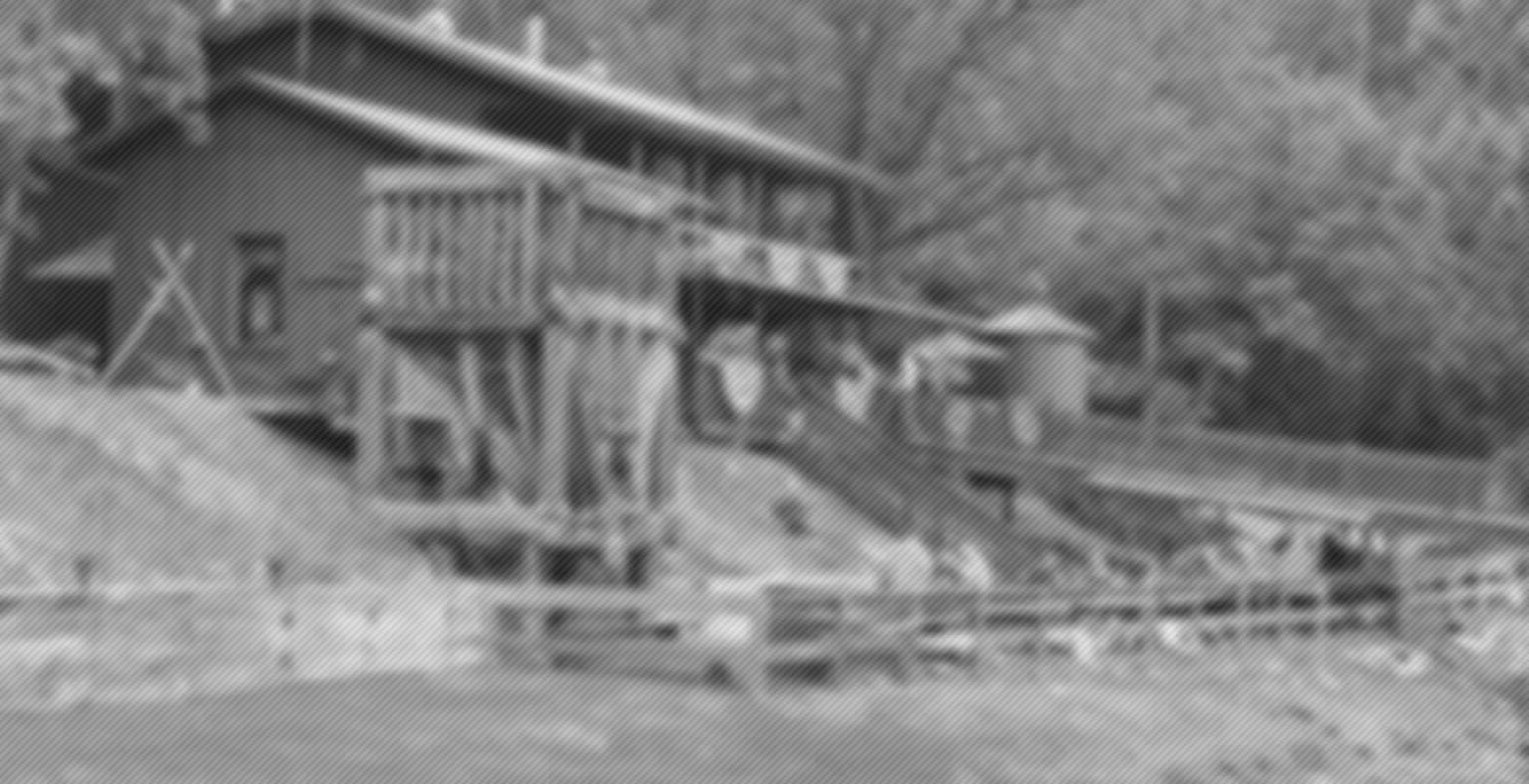 Pan like the Gold Prospectors of Day's Past on a Claim Panning Adventure!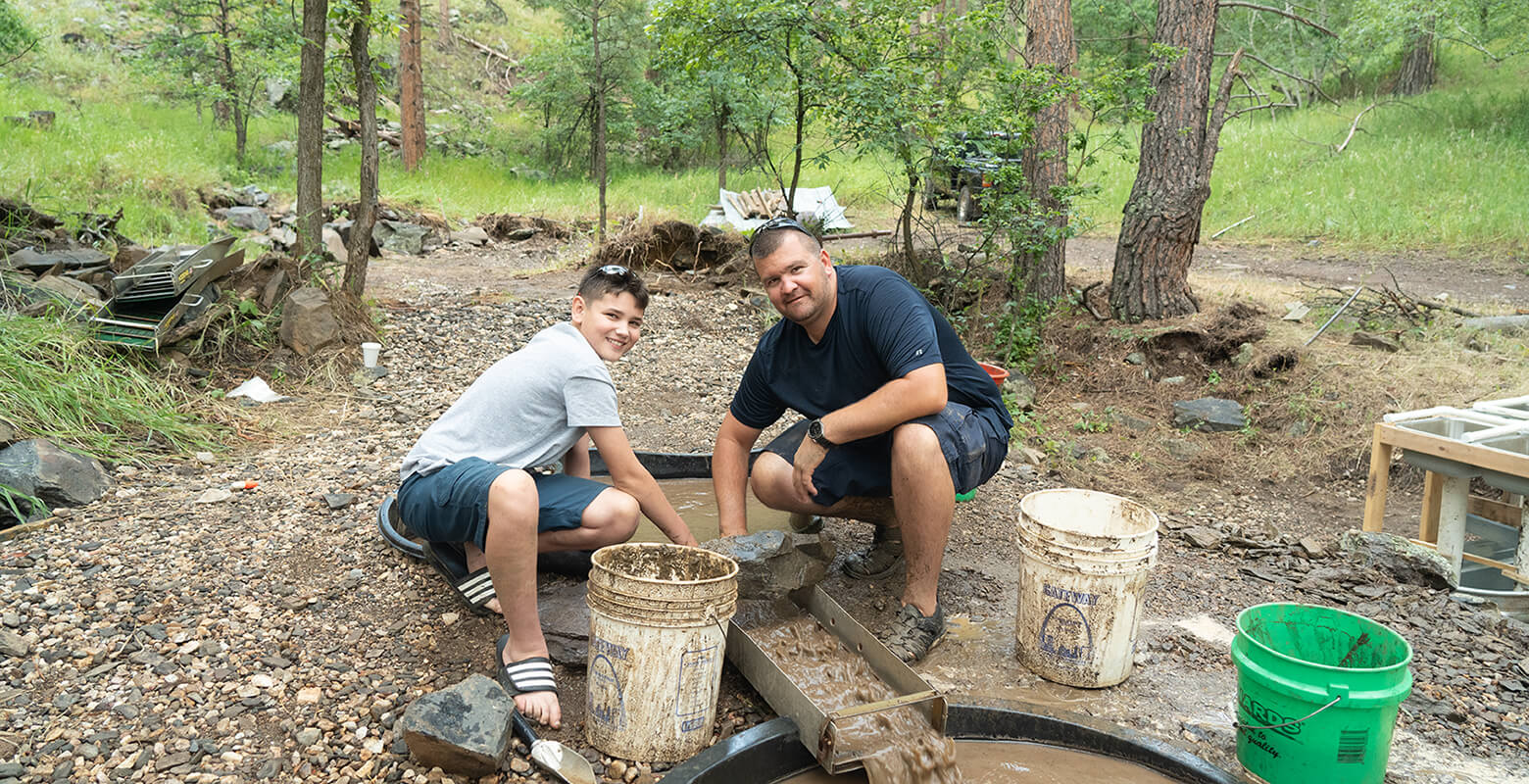 Have you ever wondered what it's like to pan for gold using the traditional methods of prospectors from the olden days by a scenic creek? You're in luck – Big Thunder Gold Mine offers visitors an unparalleled opportunity to learn the ways of panning alongside our gold panning professionals at our Claim Panning setup by historic Battle Creek.
While Big Thunder Gold Mine does offer On-Site Gold Panning, our half-day Claim Panning Adventures bring you by the very creeks where gold prospectors spent their days hoping to find gold while panning in the mineral-rich waters of the Black Hills. Perfect for families of all ages, friends, and work outings, Claim Panning Adventures offer you the opportunity to disconnect from the world around you, as you learn the best techniques and tricks for gold panning. After a hard, half-day's work, you'll get to bring home whatever treasures you dig up as well as priceless memories from your experience.
Gold panning in the Black Hills doesn't get more authentic and real than this, which is why our Claim Panning Adventures fill up fast throughout the season. To accommodate the growing interest and notoriety of our Claim Panning adventures, we're continually working to grow our operations to meet the needs of visitors like you. Reserve your Gold Panning Adventure today!
Big Thunder Gold Mine offers half-day (4 hours) Claim Panning Adventures by reservation only at least 24 hours in advance of your intended tour. However, time slots throughout the spring and summer fill up fast, so the sooner you book your Adventure, the better.
---
Claim Panning Rates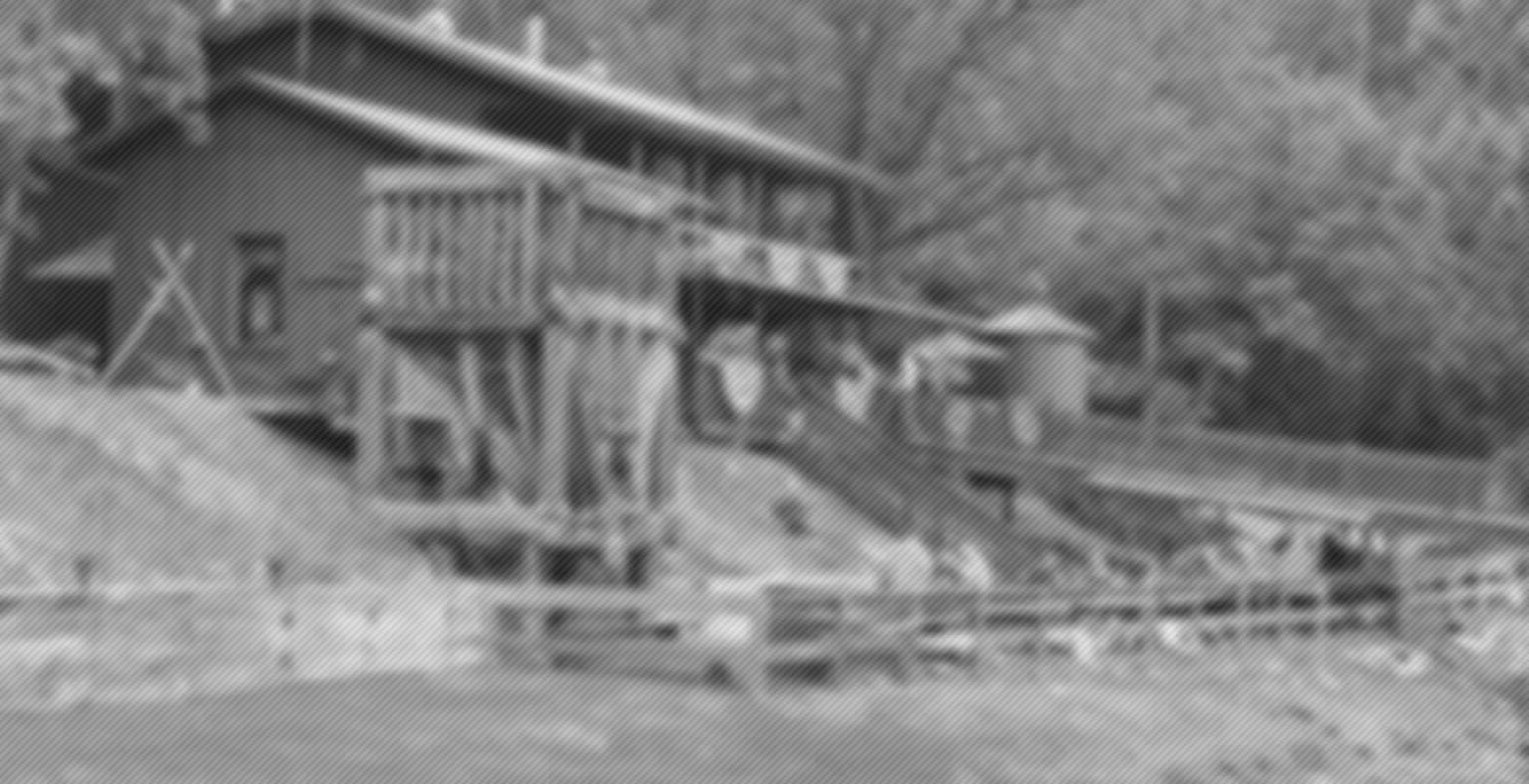 Testimonials
Here's What Our Customers Have to Say About Our Claim Panning Adventures
" We took the 4 hour panning adventure with Trenton as our guide. He was great from start to finish. Three kids aged 8, 6 and 4 all kept busy digging, sifting and panning for gold. The 4 hours flew by and it was a success by all measures. (Including the gold that was found) Would certainly recommend for anyone who enjoys a little work outdoors that pays in excitement and anticipation. "
" Absolutely phenomenal experience. Trenton was an amazing and knowledgeable guide. We did the half day adventure. All of my coworkers kept teasing me that we would not find any gold. But we actually came home with gold that we dug it out of the ground! "
" You see the television shows on gold mining in Alaska. You're not going to get rich like those guys but may catch why they all have "GOLD FEVER" Haha. Seriously… do the guided claim tour if you get the chance. You learn the entire process and get to dig anywhere on their claim. There is work involved… but it was worth it. It was an awesome experience. And yes I found GOLD! "
" My husband and I had such a fun experience! We spent 4 hours finding gold in them there hills. Our tour guide was simply amazing! He was a wealth of knowledge wrapped up in one super cool dude. Trenton, you deserve a gold star! We will definitely be back and would highly recommend this experience to anyone who wants to explore and learn. Now go out there and get a little dirty!! "
" Well, 5 years after our first claim panning experience, we returned! How lucky we were to have Trent as our guide AGAIN! I can't say enough how enjoyable, authentic, and worthwhile this is. Definitely a memory maker & we loved sharing the experience with our friends. "
Claim Panning Adventure Refund/Cancellation Policy
There's a saying in the Black Hills: "If you don't like the weather, wait five minutes." Weather in the Black Hills can be very unpredictable, which is why all Claim Panning Tours are weather permitting and can be cancelled at the last minute for safety reasons. Refunds are only available for documented medical reasons or cancellations on our end due to weather.
Hungry for more? Visit the Big Thunder Bar & Grill!
Hard work pays off, especially when've spent the morning or afternoon unearthing golden treasures from the Black Hills. Kick back and relax while reminiscing about your fun experience over a savory meal at the Big Thunder Bar & Grill. Located adjacent to Big Thunder Gold Mine at 604 Blair Street in Keystone, our menu of fresh, local cuisine is certain to make your mouth water.